PaganCrafts Home Page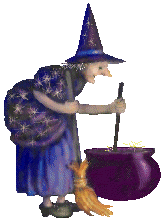 PaganCrafts has MOVED!!!
Just click on the witch to go to the new site. And, please, don't forget to change your bookmarks. The new site has separate pages for different types of recipes to make them easier for you to print for your BOS or crafting books.