Carole/Mom's Family Album
Just a note about the pictures below. Most were taken at least 2 years ago, and since then, both Nancy and I have lost weight - I look more like the one from 1995 (the first pic) than the 3rd pic - and Rob has had his hair cut REAL short. :) I know we should get some new pics, but really, sometimes paying the rent just has to come first. :)
This picture was taken in 1995 when Melissa (biggest little one), Lyssi (smallest little one) and I took Masaru (my Japanese son) to the airport. My hair is now shorter than this and I have lost weight even from this pic.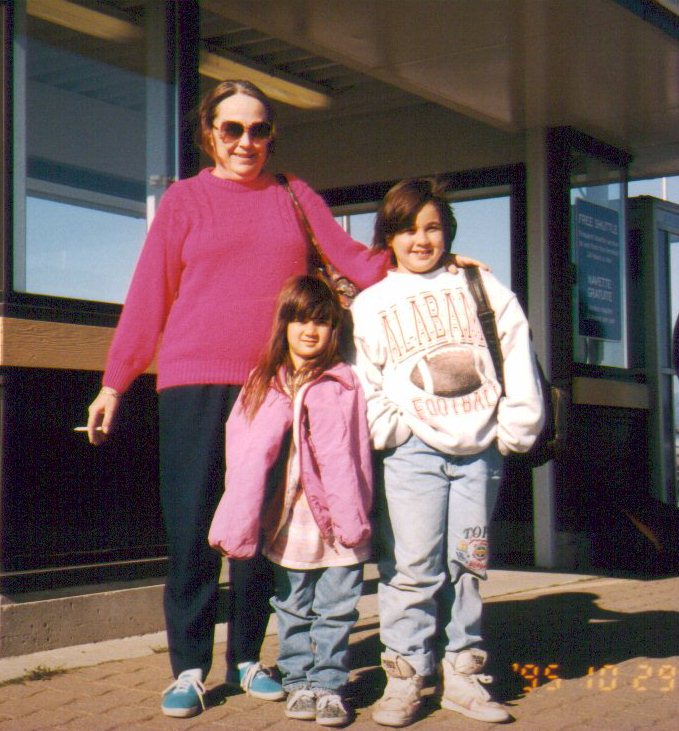 This was the last picture taken of my Dad at his last Christmas. Dinner was at my house, and he called me for 3 days running to thank me for such a wonderful Christmas and a great dinner. The people are, from left to right, Rhoda Snyder (a friend of Mom and Dad's from Ontario), my Mom, Huong Joo from Korea (one of my students), Tomoko (girlfriend then, but now wife of Masaru), Masaru and my Dad.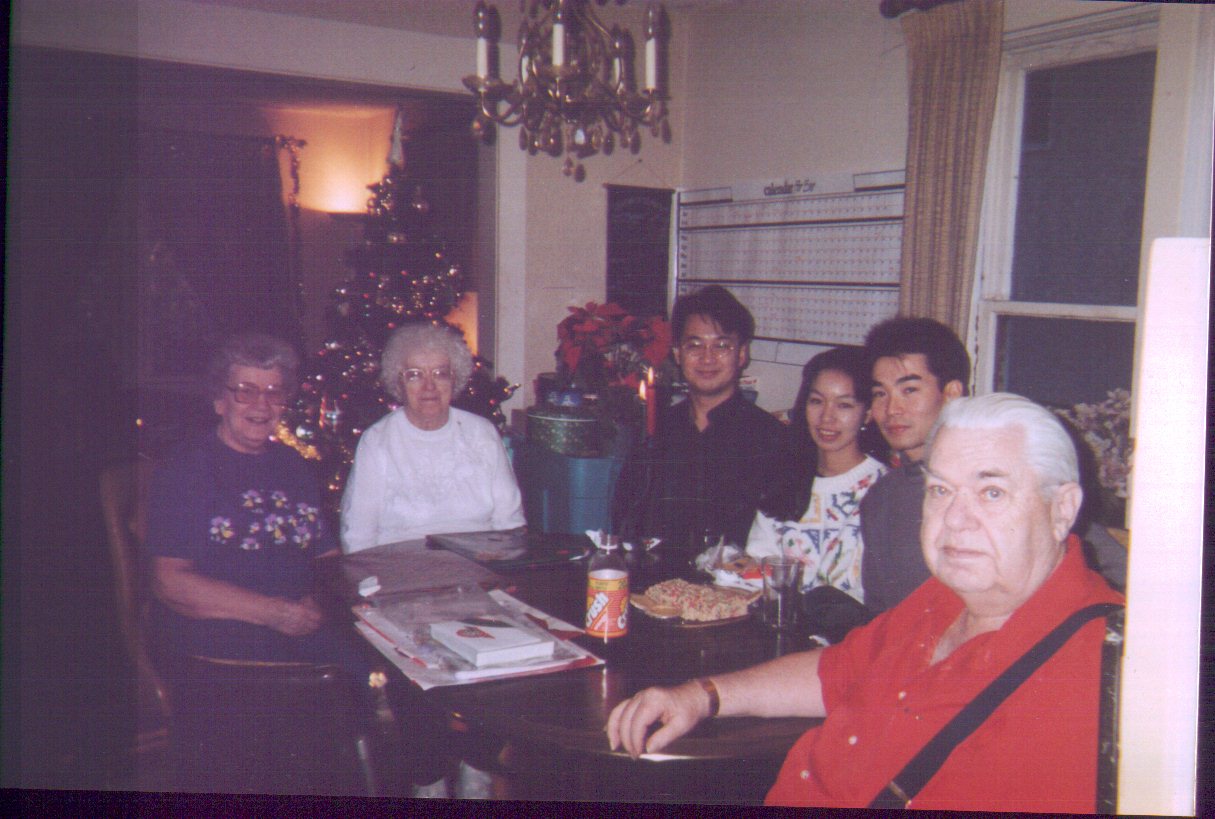 This photo was taken just before my German son, Frank, had to go back to Germany. This picture was taken in the back of the house I had to leave just a year ago. This was the way I looked a year ago. the dress I'm wearing in this picture used to be skin tight. It now hangs and flows the way, I am sure, the designer intended it to do. :) From left to right - back row: my Mom, Rob holding Kitty, me (of course), Frank, and Frank's friend Milan from Germany who was visiting at the time. Front row - left to right. Robert, Michael, Melissa and Lyssi.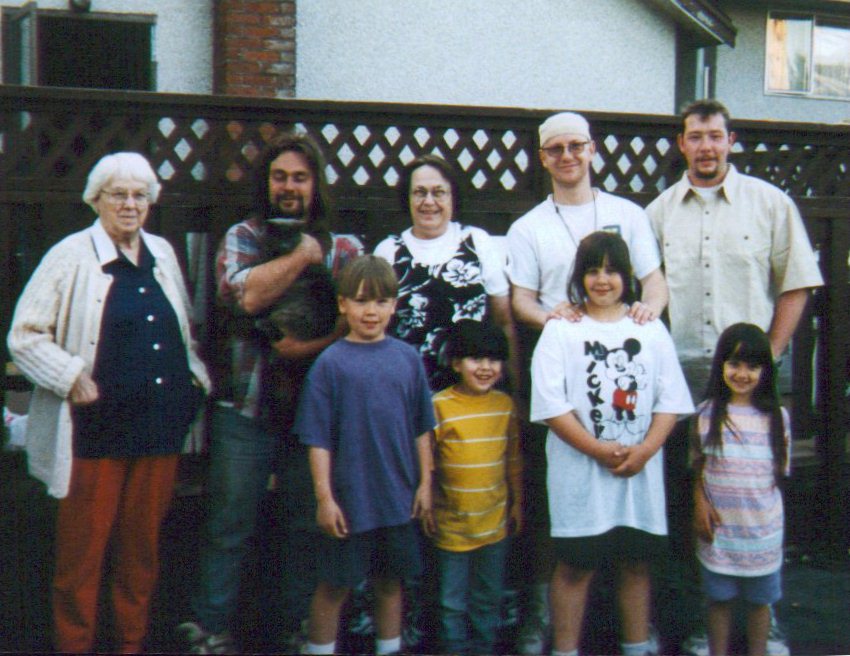 This is a rare picture. Normally when I have a camera in my hand, I don't DARE point it at my daughter. But, I caught her off-guard on this one, and since it was Melissa's BD (I think it was hers), she didn't dare cause a scene. :) So, this is my beloved daughter who chases all over town to make sure I have what I need when I need it, and my SIL who turned from a "bum" on welfare when they met to a great hubby and father. :)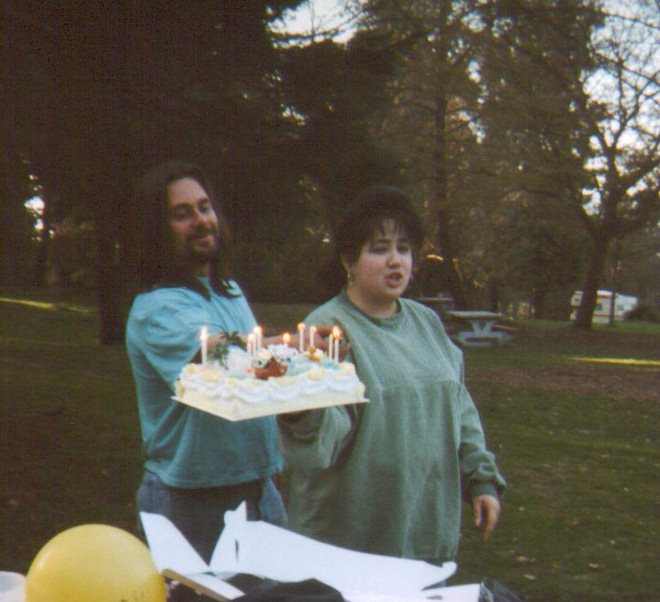 I hope you all enjoyed this little look at my loved ones. :)